ACR on Air Podcast

ACR on Air seeks to have informative conversations rheumatology professionals want to hear – ranging in topic from trends in clinical practice, to issues affecting rheumatology professionals, and the changing landscape of the rheumatology field. Tune in bi-weekly for new interviews and commentary that are sure to empower listeners to excel in their specialty.
Podcast Host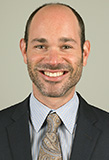 Our host, Jonathan Hausmann, MD, is a pediatric and adult rheumatologist at Massachusetts General Hospital. He is also an Assistant Professor of Medicine at Harvard Medical School. His research interests include autoinflammatory diseases, health technology, and medical education. Connect with Dr. Hausmann on Twitter (@hausmannMD).
Episodes
New episodes will be available twice a month on Tuesdays.
Episode 62 – Joining a Practice
Episode 61 – Funding Through the Rheumatology Research Foundation
Episode 60 – Ophthalmology for the Rheumatologist
Episode 59 – Healthcare Disparities in Rheumatology
Episode 58 – Patient Participation in Research