Change Maker Recognition

Rheumatology Change Makers are those in the field of rheumatology working to start or support an initiative or intervention, bring a program or idea to reality, or improve the quality of life of a group or community: A true leader, an inspired visionary, or front-line professional willing to do whatever it takes to keep things going. The ACR/ARP is proud to recognize these heroes of rheumatology through the Rheumatology Change Maker program.
Nominate a Rheumatology Change Maker
Nominate a peer, colleague, mentor, or anyone in the field of rheumatology who has gone above and beyond. Learn about the nomination process and see how easy it is to recognize a Rheumatology Change Maker.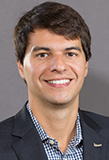 Vinicius Domingues, MD
Asthma Allergy and Arthritis Center
Dr. Domingues displays all the best qualities of a physician. He is extremely knowledgeable, compassionate and his bedside manners are truly unparalleled. For me, as a nurse, to witness the kindness and respect he has with his patients is not only gratifying but also inspiring. He deserves all the accolades possible.
– Boris Euclides
---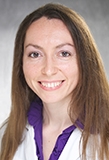 Svjetlana Dolovcak, MD
University of Iowa Hospitals and Clinics
Dr. Svjetlana Dolovcak is an outstanding rheumatologist and clinical immunologist who I have been privileged to know for the past decade. She works tirelessly in her advocacy for her patients, is a creative problem solver for the clinics that she works in, and is enthusiastic to pitch in whenever her colleagues need assistance. Additionally, she has been an effective mentor who has influenced so many students and residents to consider our specialty, including myself.
Dr. Dolovcak is a Change Maker in the truest sense of the term. The changes that she has already instituted have been bearing fruit and will continue to do so for the years and decades to come.
– Bharat Kumar, MD
---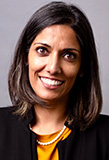 Vaneet Sandhu, MD, RhMSUS
Loma Linda University Health
Dr. Sandhu is a full package for an outstanding rheumatology change maker. She takes care of autoimmune patients in one of the most vulnerable and underserved counties in the U.S. (San Bernardino). She has been repeatedly recognized by her patients for providing outstanding care. She is very active in ACR local and national events, including AWIR. She is a very approachable Program Director who is always available to her fellows. She is just an awesome human being with a great sense of humor.
– Artem Minalyan
---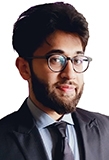 Mahfuz Haque
Michigan State University College of Human Medicine
Upcoming star in the field of research in Rheumatology. Has contributed to advancement and cultural competence with "Guide to Optimizing Care for Muslim Patients with Knee Osteoarthritis" publication in the Arthritis & Rheumatology journal.
– Usman Virk
---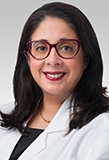 Irene Blanco, MD, MS
Northwestern University
Dr. Blanco has led efforts to raise awareness of the impact social determinants of health in rheumatology both on patients and on our workforce. She has worked to educate medical students, residents, fellows and faculty in rheumatology about health disparities. She has led ACR DEI task force efforts and has been a passionate and tireless advocate and educator for our entire rheumatology community.
– Candace Feldman
---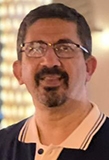 Nizar Jassim
University of Baghdad
Nizar Jassim is a true leader, an inspired visionary, and frontline professional willing to do whatever it takes to keep things going.
– Asal Adnan
---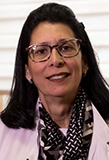 Eloisa Bonfa, MD, PhD
University of Sao Paulo
Prof. Bonfá is a pioneer on Latin America, being the youngest Full Professor of Medicine in the University of Sao Paulo, the most prestigious institution of Medicine in Brazil. In 1986, she completed her Fellowship in Rheumatology on the Hospital for Special Surgery, Cornell University (NY, USA), where, under the supervision of Prof. Keith Elkon, she discovered the correlation between anti-P antibodies and psychiatric lupus. She's the most acclaimed Lupologist of Latin America, being part of the Steering Committee of Lupus Academy. Recently, she once again reasserted her role as a paradigm shifter, being elected the first woman Director of the Medicine Faculty of the University of Sao Paulo, a position dominated by male physicians for the last 110 years.
– Marina Barguil Macedo
---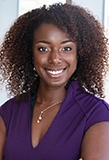 Ashira Blazer, MD
Dr. Blazer has has been a force in the rheumatology community pushing for greater recognition of the role structural racism plays both in our rheumatology workforce composition and in the disparities we see in rheumatic disease burden and outcomes. She has been a force for change advocating through lectures, through ACR leadership, and through her scholarship.
– Candace Feldman