Division Director Resources

Browse education, events, and academic tools and resources for rheumatology division directors. Also see how you can get involved with ACR and your peers.
2022 ACR Academic Rheumatology Benchmarking Report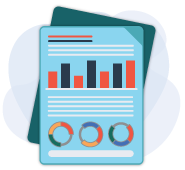 In August 2021, the ACR reported its findings from a survey of division directors from academic rheumatology departments that collected data on department staffing, faculty demographics, practice demographics, and work standards. ACR partnered with ECG Management Consultants as an independent third party to deliver these findings, with a key takeaway being the need for a more in-depth and focused faculty compensation and production survey. As a result, the 2022 Faculty Benchmarking Survey was launched in March 2022 addressing identified data gaps.
The 2022 ACR Academic Rheumatology Benchmarking Report is complimentary to ACR/ARP members and available to nonmembers for purchase.
ACR/ARP Members
Download ACR Academic Rheumatology Benchmarking Report
Potential Members
If you are not an ACR/ARP member, you may purchase the report for $175.
Purchase ACR Academic Rheumatology Benchmarking Report
Report will be provided as a PDF file via email after completing the purchase.
For questions about the report, contact trainingandworkforce@rheumatology.org.
Virtual Town Halls
ACR periodically holds virtual town halls for division directors. View the past town hall recordings.
Methods of Obtaining Financial and Clinical Operations Data to Manage and Advocate for Your Division
Reduction to Practice – How Did We Come to be Where We Are?
Global Rheumatology Alliance & Telehealth
Division Director Toolkit
The Division Director Toolkit is a resource to help you achieve the success of faculty and trainees. It contains educational guides to increase effectiveness in advocacy, faculty recruitment and retention, divisional strategic planning, obtaining grants, and more.
New and updated toolkit resources will be presented in 2023. For questions, please contact Lisa Fatheree (lfatheree@rheumatology.org).